It's okay to speed.
You're providing
MIC results.
Antibiotic selection, dosage, infusion strategy –
A lot rides on the one result that drives optimal therapy decisions for patients with serious infections. The sooner antimicrobial susceptibility testing results with minimum inhibitory concentrations (MICs) get to providers, the more they can do to improve outcomes. So go ahead, break limits.
Report MIC results with interpretation faster with
the FDA-cleared Accelerate Pheno® system.
Fast
Accelerate PhenoTest® BC kit
–
Average time to results:
Antibiotic susceptibility in ~ 7 hours
Identification in ~ 2 hours
Fully Automated
Entire process within 1 kit
2 minutes to load & start
Direct from sample
No culturing for isolates
No manual McFarland prep
Actionable Results
MIC-based susceptibilities
SIR interpretations
CLSI/EUCAST breakpoints
Expert & Custom Rules
Access anywhere software
Ready to accelerate your sample to answer time? Request an evaluation
One simple kit.
Over 100 results.
Everything you need to get MIC-based antimicrobial susceptibility results with identification contained in one simple, disposable kit.
Automated Sample Preparation
Sample cleanup, dilution, cell capture and positioning. All hands-free.
---
Sample cleanup
Designed to accelerate your susceptibility testing, the system automatically cleans each sample using gel electrofiltration. Combined with additional system capability for polymicrobial infections, this process cuts hours of wait for you by reducing the need to grow cultures overnight before testing.
Diluting dynamically, automatically
A technician's time is precious and for susceptibility testing, so is an accurate inoculum. Solving this time and accuracy problem, the Accelerate Pheno system determines sample concentration and dilutes dynamically right on the cassette.

No McFarland standards needed.
Cell capture and positioning
Living cells move around making precise visual measurements difficult. To solve this, the system captures microbial cells onto the cassette surface, positioning them for analysis.
Detect, Identify, Quantify
One system for your identification and susceptibility results. Fast and fully automated fluorescence in-situ hybridization drives pathogen detection, species identification, and quantitation.
Which antibiotic.
How much. How often.
Move your patients from empiric to optimal therapy faster using MIC results from the Accelerate Pheno system.
Powered by Morphokinetic Cellular Analysis (MCA), the system is the first to track phenotypic features including the size, shape, and division rate of individual live cells growing into micro-colonies while being challenged by antibiotics.
Diagnostics Supporting Stewardship
Your antimicrobial stewardship team uses many diagnostic inputs to make therapy decisions. The definitive diagnostic result they use is the minimum inhibitory concentration, or MIC, which provides the exact information to determine which antibiotic is the most targeted and effective in each patient's situation.
With the Accelerate Pheno system, MIC results are available about 40 hours faster than current methods, expanding the value of antimicrobial stewardship.
The Accelerate Pheno™ system and BC kit are now FDA cleared. Tell me more
Diagnostics can be complex.
The software shouldn't be.
Easy to use and accessible from most browsers, the software was designed for microbiologists to use both inside and outside of the lab. Create a set of rules that fits your lab with condition-based notes and follow-up actions. Have the flexibility to manage testing in the lab and securely review reports from your office or home.
Benefits:
An intuitive user experience
Real-time status updates
LIS connectivity
Benefits:
Review results before publishing
Use your lab abbreviations
Select your sample identifiers
Benefits:
Customizable to your formulary
Add notation or comments
Benefits:
Accelerate Expert Rule Library
Create automated lab rules
Automate notation or reminders
Benefits:
Standards included:

FDA
Add new validated breakpoints
Benefits:
Access from anywhere in the hospital network
Browser-based web application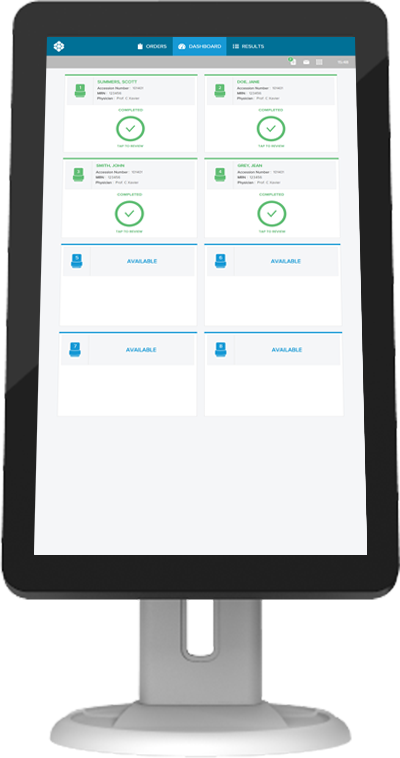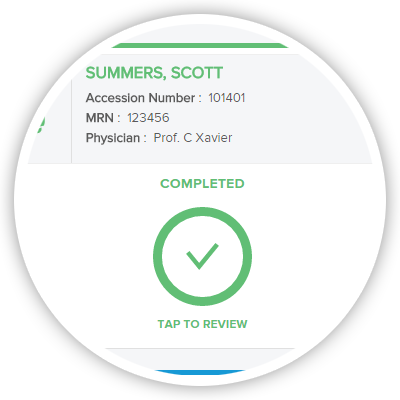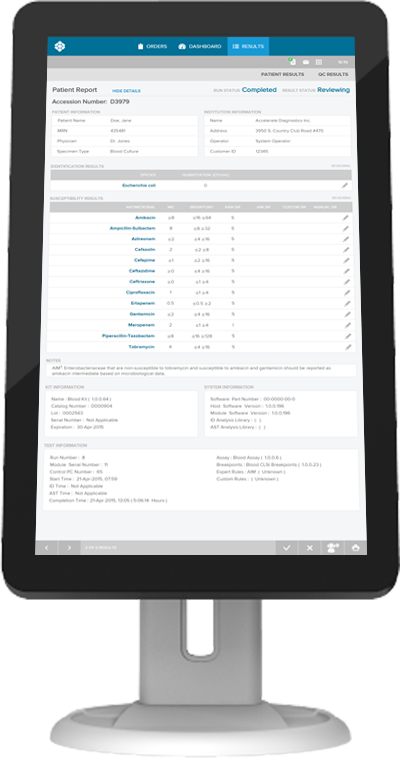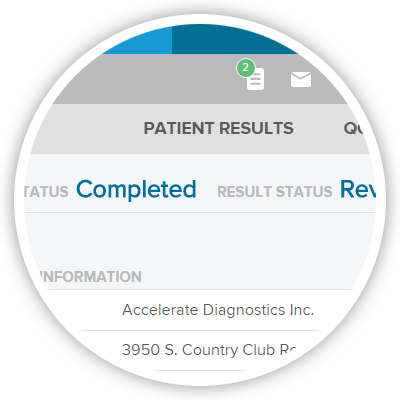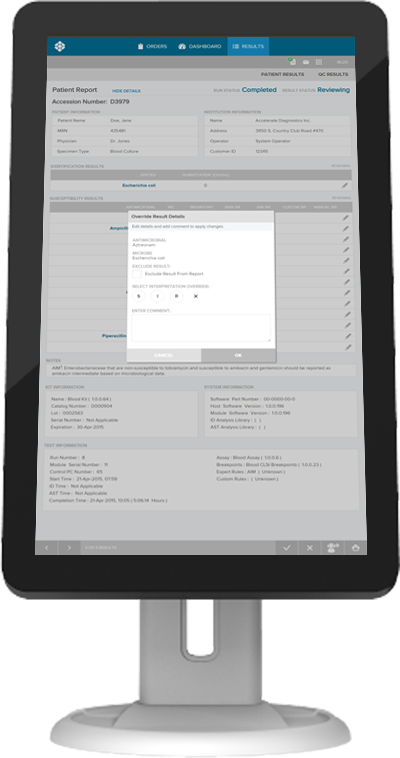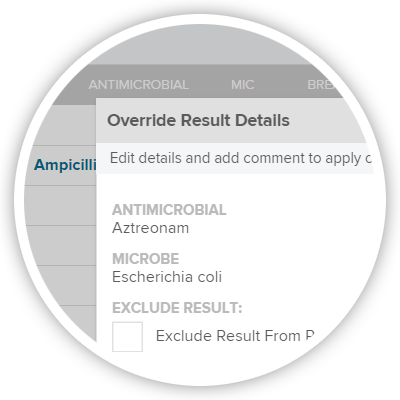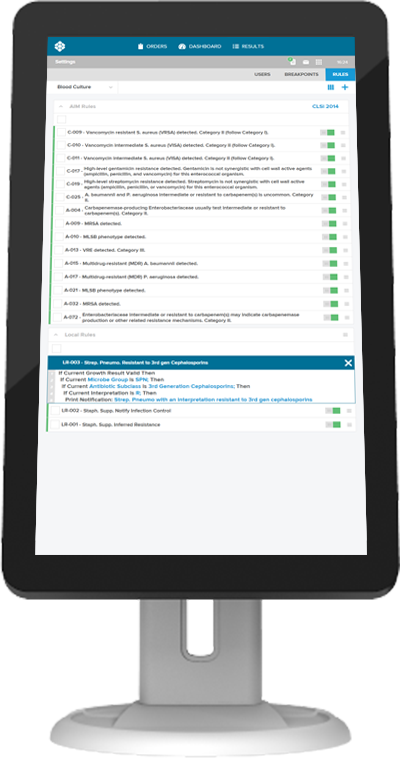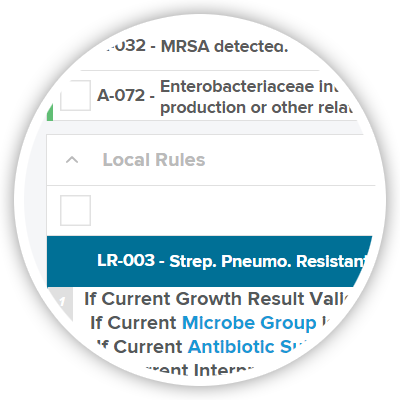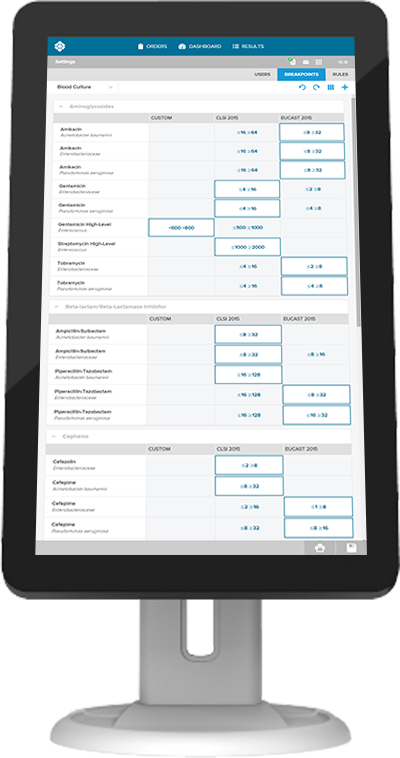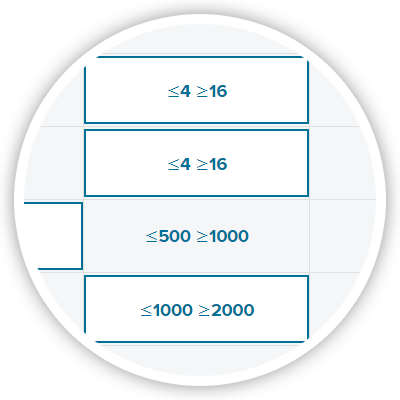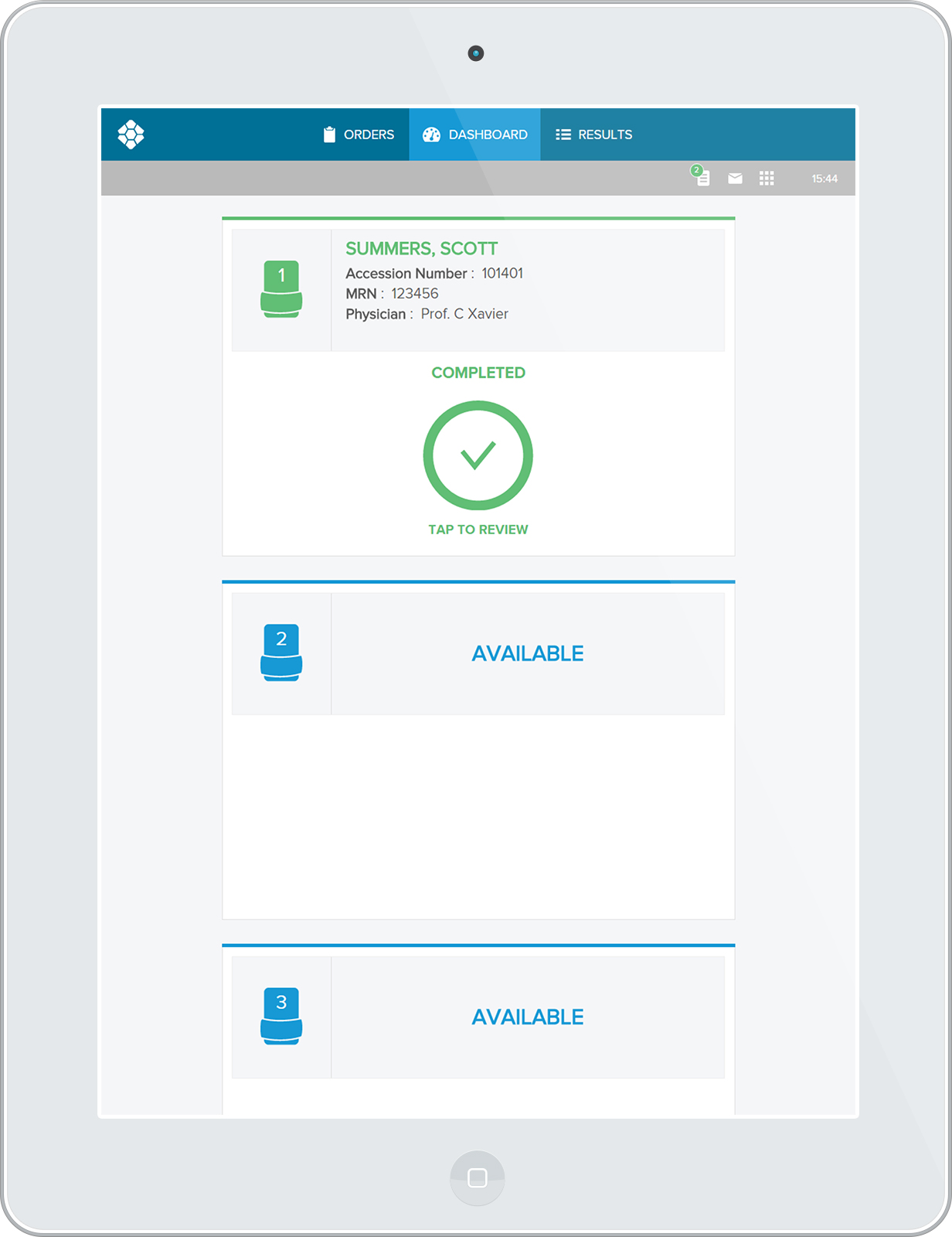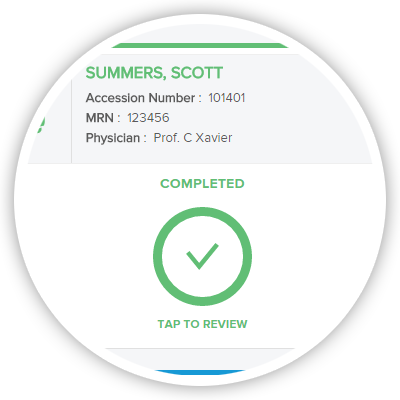 System Specifications
From footprint to operating temperature.