Fast antimicrobial susceptibility test (AST) results from the Accelerate Pheno system help clinicians improve bed management and outcomes for patients with bacteremia, a leading cause of sepsis. And the sooner patients are discharged or stepped down, the sooner their beds are free for other patients—especially crucial during a crisis like the COVID-19 pandemic.
Multiple clinical studies have found that using the Accelerate Pheno system can help:
Cut time to optimal therapy (TTOT) by 24 hours or more
Shorten duration of antibiotic therapy by up to 4 days
Reduce length of stay by 2 days or more
The examples below show length of stay reductions at three U.S. hospitals, and how that translates into savings in bed days to support bed turnover. Use the form to the right to get our Fact Sheet showing the benefits—including reductions in length of stay, readmissions, and antibiotic use—experienced at five hospitals.
Get the Fact Sheet:
How 5 hospitals improved outcomes and quality while reducing cost
Complete the form below to download yours.
Length of Stay Reductions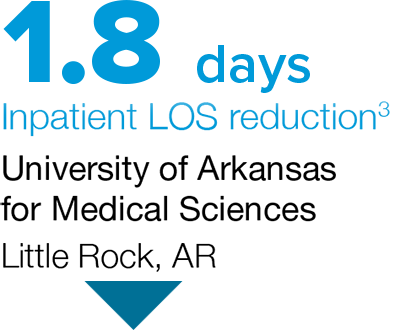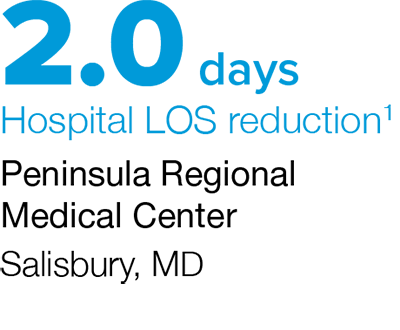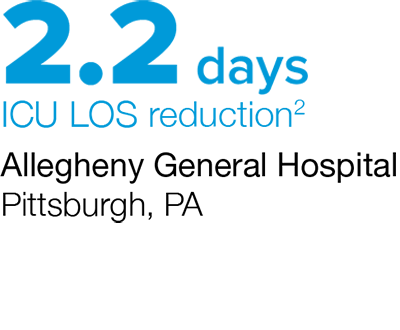 Bed-Day Savings at UAMS (derived from study data3)
456 patients/yr x 1.8 days reduced LOS = 821 bed days/yr saved
Fast Results for Clinical Optimization
Clinical microbiology laboratories at hospitals across the United States are using the Accelerate Pheno system to cut the wait time for antimicrobial susceptibility test (AST) results by approximately 40 hours. Antimicrobial stewardship teams are using these expedited phenotypic AST results to support faster and better decision-making around antibiotic therapy recommendations.
Earlier clinical optimization with faster antimicrobial susceptibility results from the Accelerate Pheno system provides multiple benefits in addition to LOS reductions:
ID in ~2 hours, AST in ~7 hours
Expedited results reporting4
Timely therapy optimization2,5,6 (escalation and de-escalation)
Reduced antibiotic days on therapy1,2,3
Ready for fast susceptibility testing? Request a consultation